Software Installation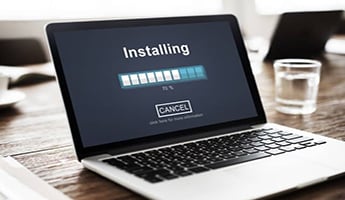 Are you having problems installing certain software or perhaps you have installed software which has had unexpected side effects or caused conflicts with existing software? Software 'glitches' can cause an array of annoying symptoms.
We can help with your software problems and also train in the use of many programs.
Require assistance with Software Installation and Setup?
When you've purchased your brand new desktop or laptop computer, you want to ensure that it is setup correctly your own specifications.
Our setup and installation service covers all makes and models including Acer, Advent, Alienware, Apple, Asus, Compaq, Dell, Fujitsu, HP, NEC and Packard Bell.
Our service includes setting up your user accounts, email software and any devices such as printers that you have purchased with your computer.
If you are cautious of installing your new computer yourself, or just don't have the time we can install the lot from start to finish, including adding your printer, scanner etc.
We are able to transfer across files from your old computer, setup your email, iTunes or anything else you need to get up and running. We will ensure your new PC has full anti-virus protection and secure online backup too.
We will then provide you with a brief demo of how to get started – we're always on hand to help you. You can also discuss additional training with us, if required.